Thai 5 and Sushi Bar
1148 Euclid Ave, Atlanta, GA 30307
Order now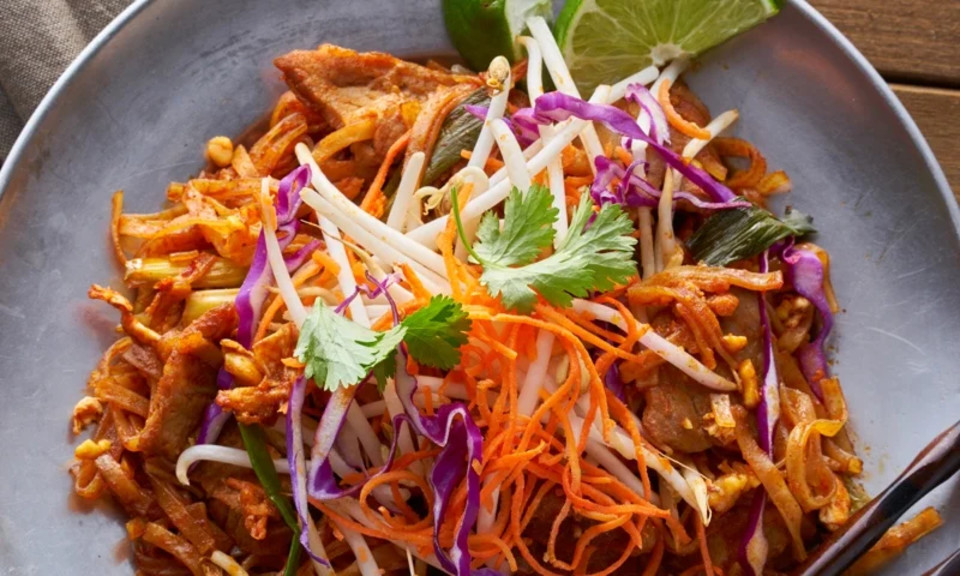 Marques
This place always hits the spot. Black pepper steak and the sesame chicken dinner with rice for both is enough for 4 people. Delivery was earlier than estimated time and that's always a plus. I normally have food delivered due to limited parking but you should also eat there for the experience. My only "complaint", if you can call it that, would be that it comes with a small (2-3) amount of broccoli. I'll probably order extra veggies or something close to that next time.
Dan
Excellent sashimi dinner. The various tunas are all very high quality and the salmon practically melts in your mouth. Delivery packaging and presentation all very elegant and professional. Sashimi was all very fresh and care was taken to prevent spills. Sashimi dinner is all quality fish, any "filler" are just extras over the 15 thick, perfect slices of quality fish. It is a very good value and exceeded my expectations.
Jeffery
So far, some of the best Thai I've had in town and for a decent price. Staff has always been quick and friendly. Food is always fresh and tasty. They sauce dishes just the right amount for my taste and the portions are generous. Picking up can be a little bit of a pain as sometimes the only parking is a bit of a hike from the front. But that's true of almost all L5P and in my opinion it's worth the trip.
Mark
The Pad See Yew here is to die for, as is the Tom Ka Gai soup. Both of these dishes make you feel like youve just traveled to Bangkok for dinner. Cant recommend more highly! I am so happy that I live within the delivery zone for this restaurant, which makes their wonderful food only a computer swipe away (something that happens far too frequently).
Holly
Fresh ingredients. Really yummy. Just the right amount of spice for us.

Hadn't been to Thai 5 before, but the food was excellent and we will definitely put this place on our regular rotation.

Also, I did my order as a pick-up. The staff went over and beyond to help us with a snafu (not their fault). Just wanna say, good people and good food.
brian
my order was wrong when it was delivered, and when i called they rushed the correct order back out in no time!!
Gabrielle
We love Thai 5! Its our go to place. The food is always excellent and deliveries typically arrive early.
WILLIAM
Best tasting Thai / Asian food on Seamless in my area , 3rd time ordering and everything was so fresh.
sylvia
Good response, great food, wonderful delivery.
Darrell
Food was really fresh and tasty!
About us
Asian, Dinner, Japanese, Lunch Specials, Sushi, Thai
Today

Delivery: 11:30 AM - 3:00 PM

Takeout: 11:30 AM - 10:00 PM

Delivery

Monday:

11:30 AM - 3:00 PM

Tuesday:

11:30 AM - 3:00 PM

Wednesday:

11:30 AM - 3:00 PM

Thursday:

11:30 AM - 3:00 PM

Friday:

11:30 AM - 3:00 PM

Saturday:

12:00 PM - 10:00 PM

Sunday:

12:00 PM - 9:00 PM

Takeout

Monday:

11:30 AM - 10:00 PM

Tuesday:

11:30 AM - 10:00 PM

Wednesday:

11:30 AM - 10:00 PM

Thursday:

11:30 AM - 10:00 PM

Friday:

11:00 AM - 10:15 PM

Saturday:

12:00 PM - 10:15 PM

Sunday:

12:00 PM - 9:15 PM